Willingness-To-Pay Research
Willingness-To-Pay Research
Do you know how much customers are willing to pay for your product? Are some customer segments willing to pay more than others? What should be the price be for a product you are about to launch? With PriceBeam's Willingness-to-pay research you can quickly research what your customers really are willing to pay for a product or service in a given market.
Solve different pricing challenges:
Setting the right price, instead of using guesswork.

Implementing price increases more effectively.

Setting prices for new products

Optimizing prices across customer segments.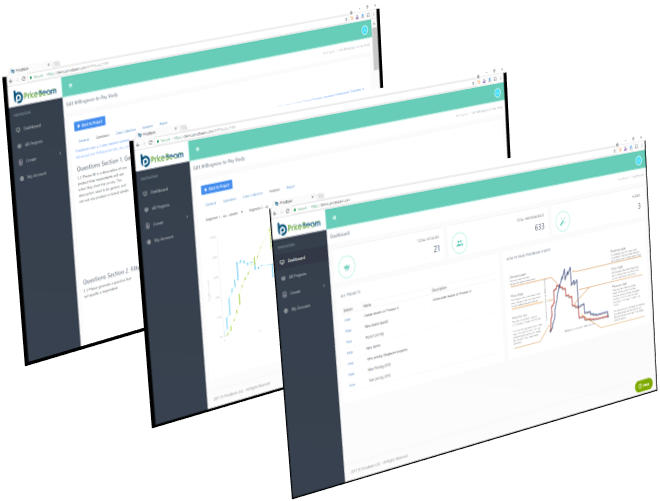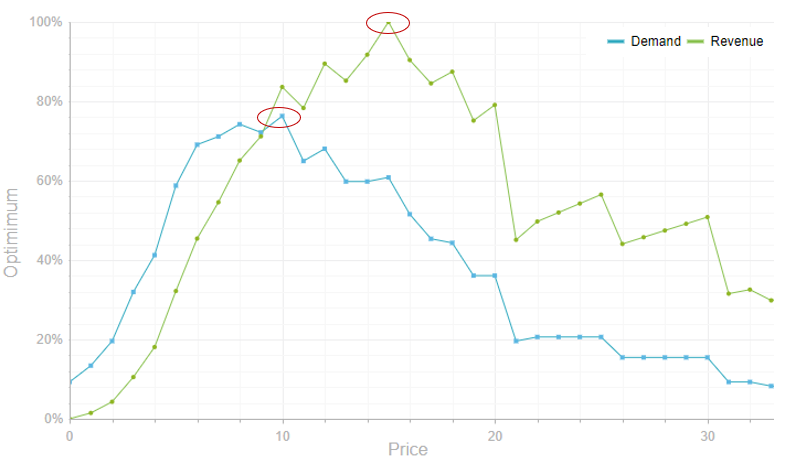 How much are customers willing to pay?
PriceBeam's Willingness-to-Pay Research identifies the optimal price point, based on science-backed market research. One of the key outputs is a chart like the one on the right, showing the market's expected response on both quantity and revenue. The optimal price points are where the curves peak.
Run the analysis in a single market or across multiple countries
Run it in 109 countries world-wide.
Get results for the overall market or broken down by customer segment.
Understand differences by segment
Run analyses by customer segment and identify what customer segments are willing to pay a higher price. Use this to specifically target those segments, and improve the overall, average price.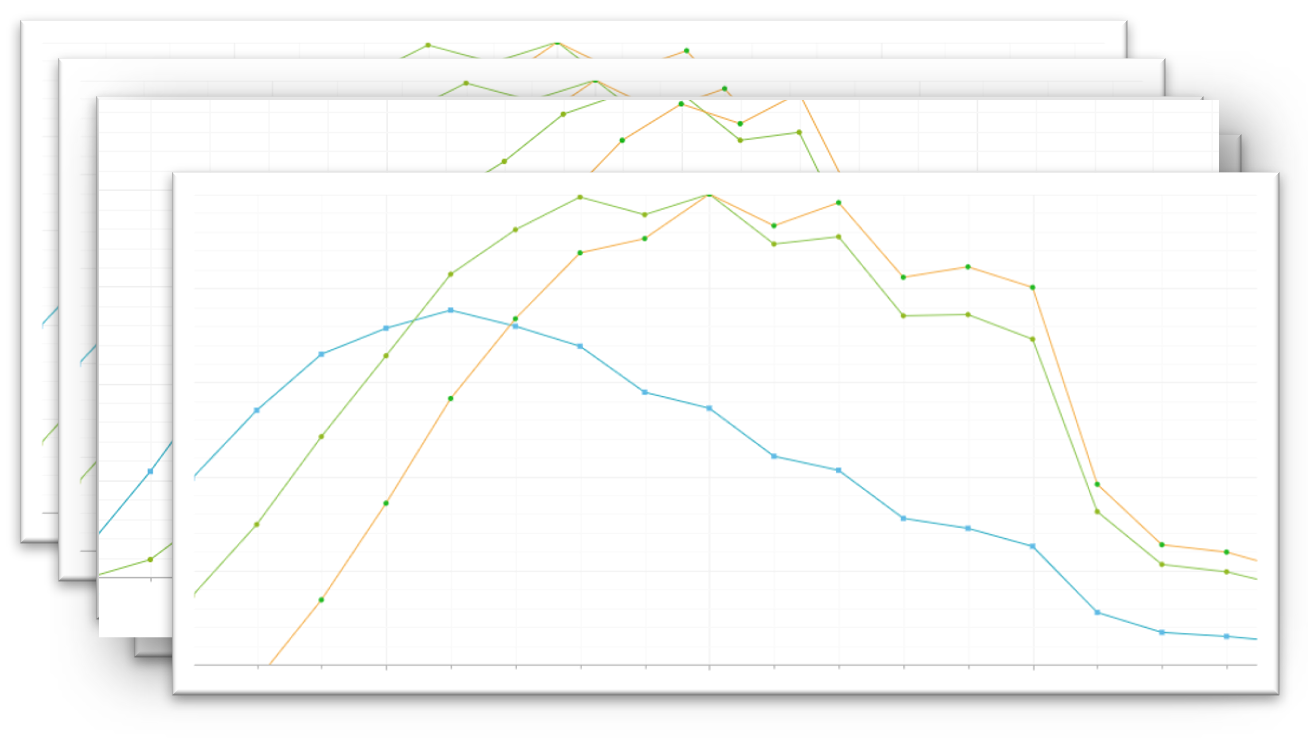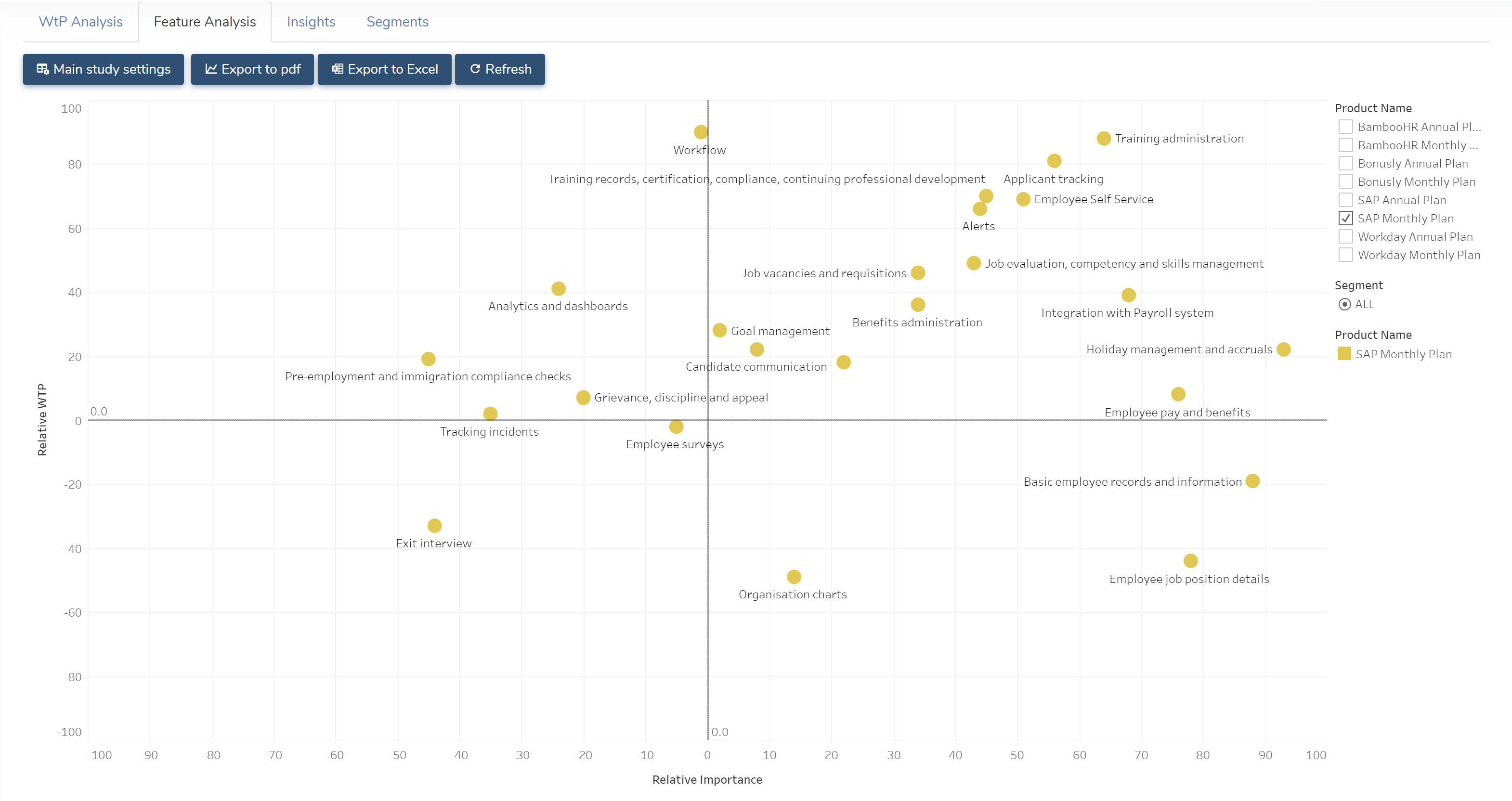 Feature Value Matrix
Understand consumers' willingness-to-pay for different product features and use such insights to optimize your product offering through add-ons and identification of salient features wanted by your target customers.
With PriceBeam's Feature Value Matrix you can identify for which of your product features or benefits are customers willing to-pay, and how much. Understanding customer value of such attributes is essential in order to customize your product as necessary, wherever there is a potential fit. This is crucial to drive sales up, through attraction of target audience and additional features, as well cutting down on losses from features that aren't valued.
Available in 127 countries
Run the analyses in 127 countries around the world without leaving your desk. PriceBeam takes care of finding respondents, asking the right questions in the local language, interpreting results, and delivering the final analysis to you.
You define the target market and describe the product.
PriceBeam finds the right respondents in each of the markets.
Run single-market assessments.
Run and compare results between countries, as part of international launches or price increases.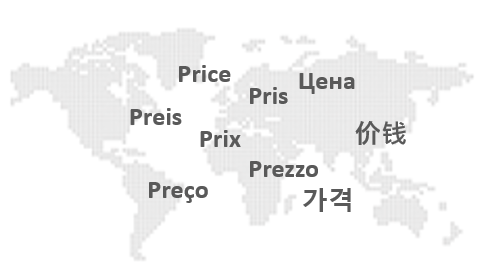 How Does It Work
PriceBeam's solution conducts extensive market research, collects and analyzes data before delivering a detailed report on your customer's willingness to pay. This data will enable you to stick out from the competition, maximize profit, and set prices that aid your long-run brand positioning.
Define offering & target market
You describe your product/service on our cloud-based platform. You also define the target market to research.
Conduct Market Research
We collect market research for the given product/service in the defined target market.
Analyze
We collect and analyze the data.
Report
We report the analysis and conclusions to you in our cloud-based solution.
Packages
PriceBeam solutions can solve different types of pricing challenges.
Essential Package - Consumers
Quickly research what your customers in a given market are willing to pay for a product or service.
Consumer insights

Understand willingness-to-pay

Overall market analysis

Existing or new product
Advanced Package - Consumers
Expand research by analyzing Willingness-to-Pay overall as well as per segment.
Consumer insights

Understand willingness-to-pay

Overall market analysis

Drill-down by segments

Existing or new product
Business-to-Business Package
Understand what willingness-to-pay among business customers
Business insights
Understand willingness-to-pay
Overall market analysis
Drill-down by segment
Existing or new product
PriceBeam panel or own panel