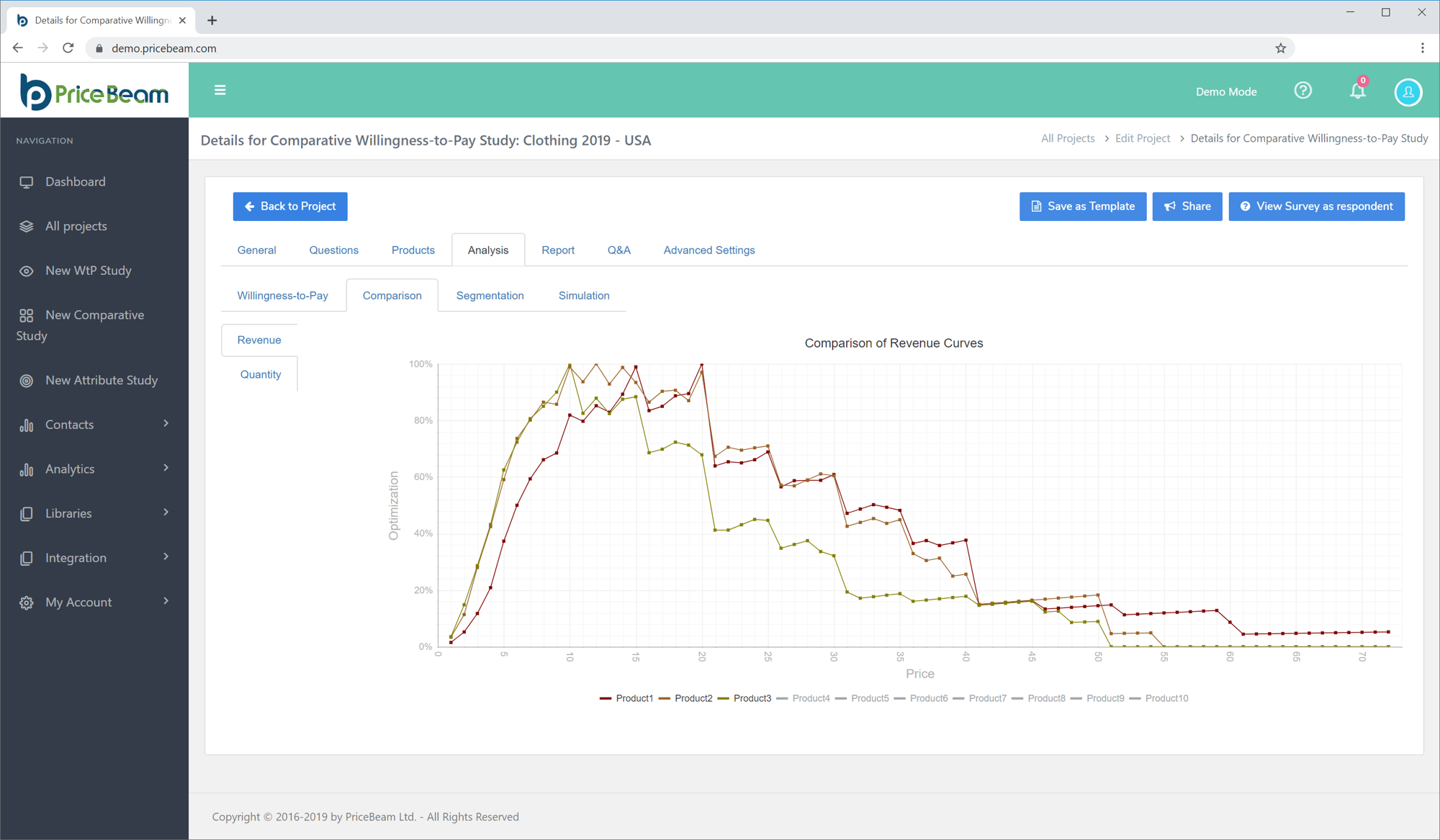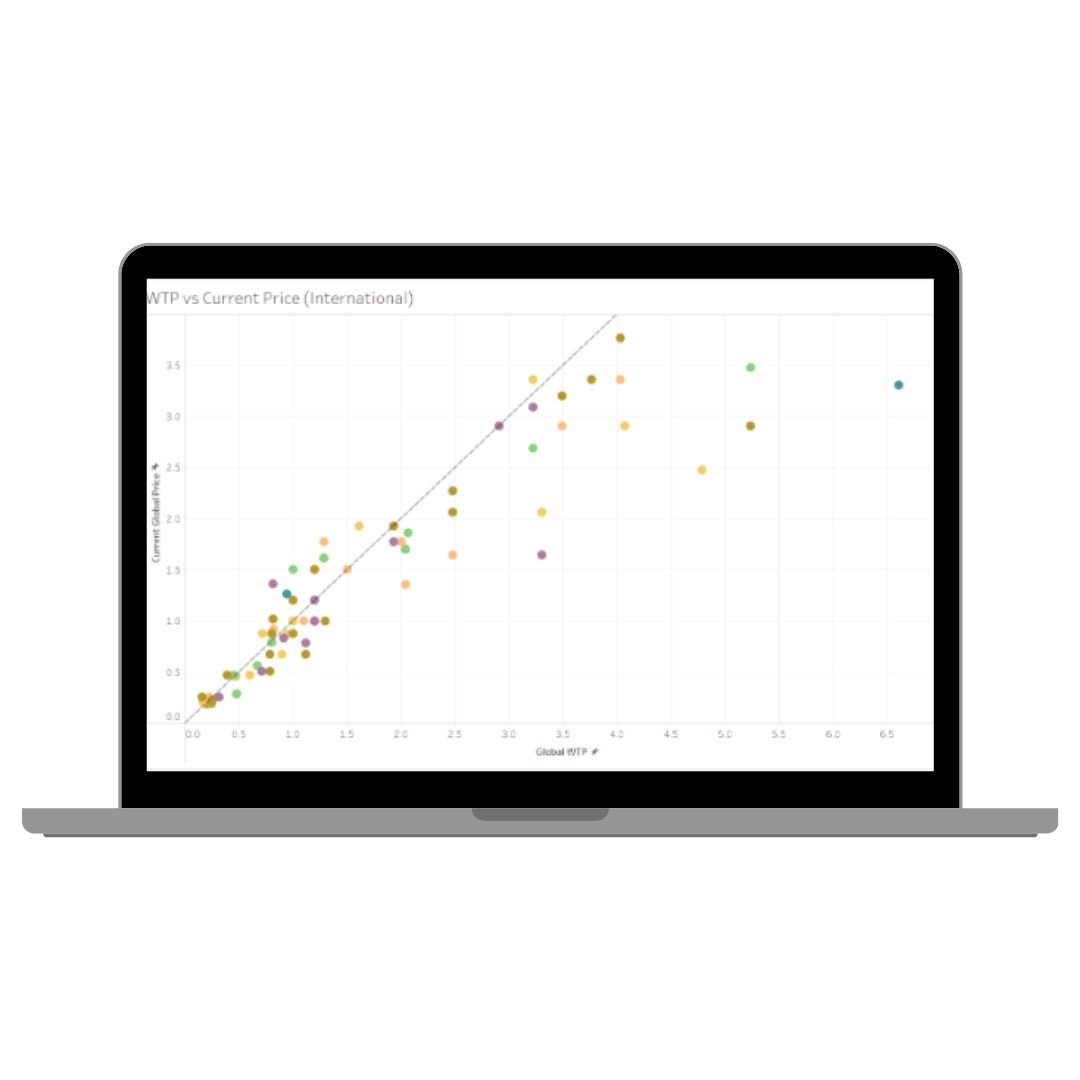 Consumers have very different needs and preferences, which are key determinants of their willingness to pay for a given product or service. Thus, to increase prices and profits, knowing which segments value a product or service particularly highly is incredibly valuable, but at the same time impossible to predict. Typically, it is not who you would expect.
Carrying out pricing research will allow you to discover the willingness to pay of each segment in your market for different products and services. Hereby, you can target the right product to the right segment, identify segments whose price sensitivity is so high they are not worth pursuing, and discover segments that you may not be pursuing already, but whose purchasing power makes them deserving of special attention.
How Does It Work?
PriceBeam's solution conducts extensive market research, collects and analyzes data before delivering a detailed report on your customer's willingness to pay. This data will enable you to stick out from the competition, maximize profit, and set prices that aid your long-run brand positioning.
Define offering & target market

You describe your product/service on our cloud-based platform. You also define the target market to research.
Create Market Research

We add all the research details, statistical setup, etc. so you don't have to worry about it.
Conduct Market Research

We collect responses about the given product/service in the defined target market.
Analysis & Results

The results are aggregated, analyzed and presented in our cloud-based solution.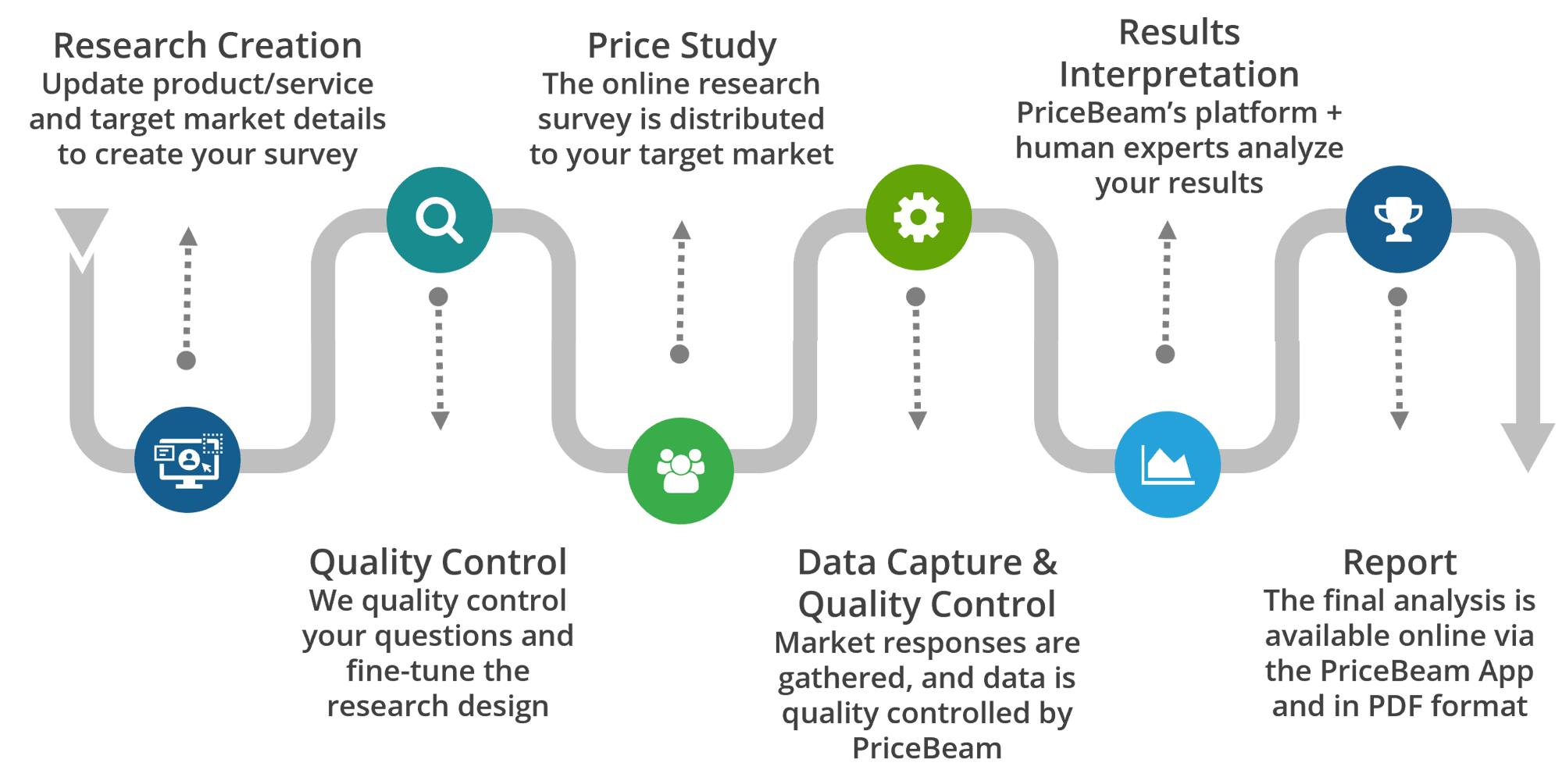 Let's get you started
Book a call with one of our experts and see how we can help your brand.