Taking the Guesswork out of Pricing
Do you have the right price for existing products or services? Do you know what the price should be for a new product yet to be launched? Are your customers willing to pay more for a given set of benefits? We help you with all of that. Through pricing science we help you optimize existing as well as new prices.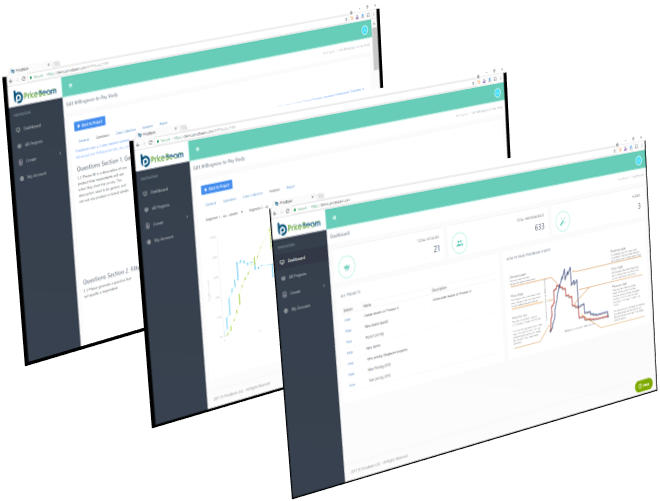 Pricing Right Made Easy
Almost all companies struggle to price right. They use methods such as cost plus a fixed margin. They use guesses and gut feel. They peg their price to a competitor's. They price themselves too low, leaving money on the table, or too high, forsaking sales volume. They lose out on the profits they should be earning.

PriceBeam changes all that. Confirmed to be accurate in thousands of projects, PriceBeam takes the underlying technology to a unique, never-before-offered self-service to companies of all sizes that quickly, accurately, and affordably discovers your customers' willingness to pay for your product or service.
PRICING CHALLENGES SOLVED
Can you recognize your business in some of these situations? We can help.
Get Started in Minutes with a Free Trial
PriceBeam's cloud platform takes care of all the details and hard work of doing pricing research. All you have to do is describe your target market and your product or service.
Why Our Clients Choose Us?
With PriceBeam's solutions you get extra-ordinary and immediate pay-back on your pricing actions.
High Value
PriceBeam projects have a near-instant payback. Knowing the right price instead of guessing means you can improve your profits quickly.
Making Pricing Easy
Our cloud-based platform is very easy to use. All you have to do is define target market and describe the product. We handle all the details of conducting professional market research.
Speed
Results are available in as little as a day and never more than a few weeks, regardless of complexity. PriceBeam's cloud platform also delivers results 24x7.
Instant Access
You can access your online account at any point in time, and launch new projects. No need for long waiting periods to get set up. Create, manage and analyze research at your fingertips.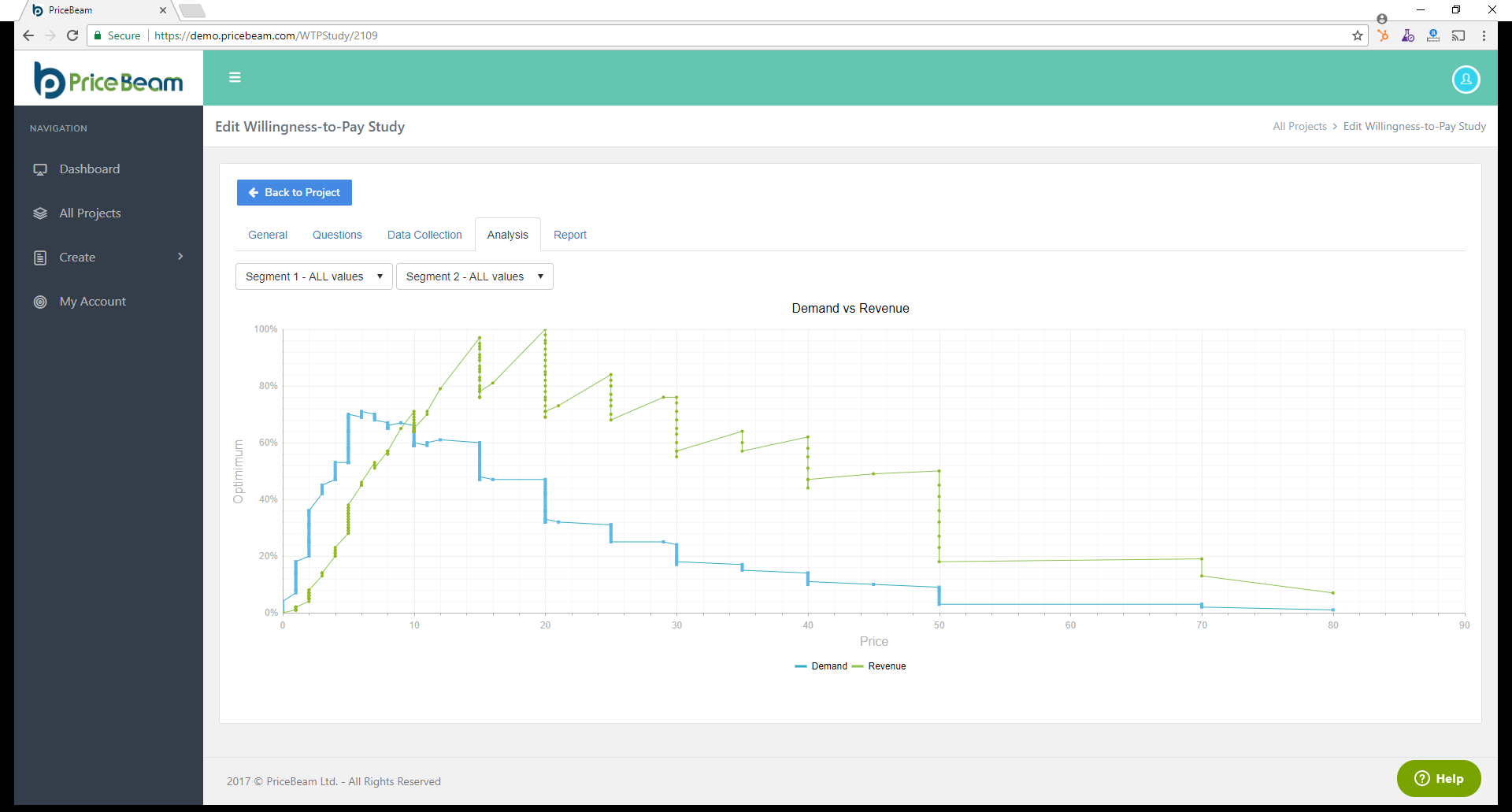 Pricing in Numbers
Pricing is THE most powerful profit lever.
88%
OF COMPANIES WHO GET PRICES WRONG
1000%
ROI ON PRICEBEAM PROJECTS IN FIRST 3 MONTHS
10%
INCREASE IN NET PROFIT FROM 1% PRICE IMPROVEMENT
.
125
COUNTRIES WORLD-WIDE WHERE WE OPTIMIZE PRICES
Our Market Insights Solutions
PriceBeam solutions can solve different types of pricing challenges.