Pricing Optimization as a Service
Cloud-based market research software for pricing. Gain access to invaluable insights on consumers' willingness-to-pay, competitive pricing, new product pricing with our easy-to-use software, combining scientific methods and precise market insights.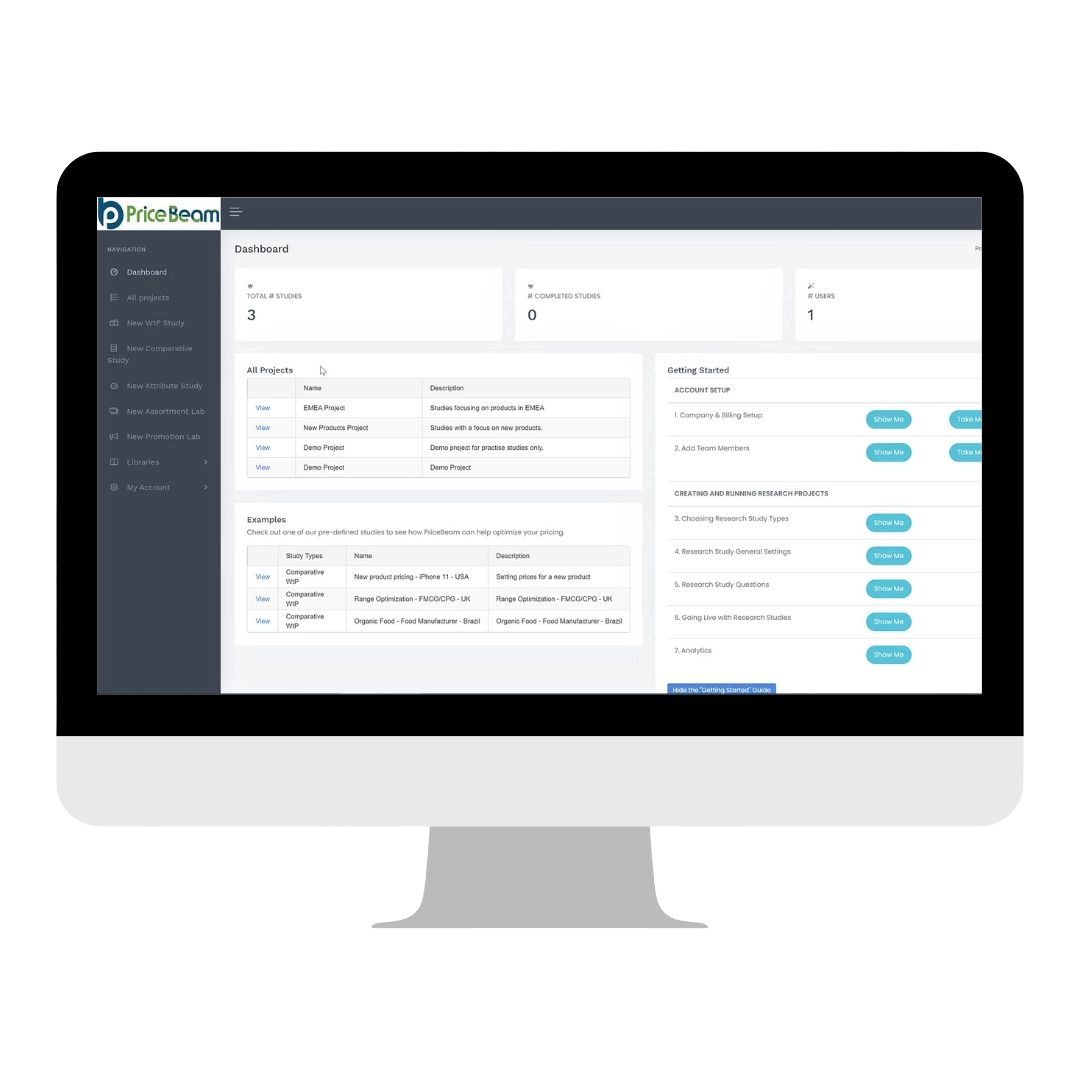 PRICING CHALLENGES SOLVED
Get Started in Minutes with a Free Trial
PriceBeam's cloud platform takes care of all the details and hard work of doing pricing research. All you have to do is describe your target market and your product or service.
Why Our Clients Choose Us?
With PriceBeam's solutions you get extra-ordinary and immediate pay-back on your pricing actions.
High Value

PriceBeam projects have a near-instant payback. Knowing the right price instead of guessing means you can improve your profits quickly.
Speed

Results are available in as little as a day and never more than a few weeks, regardless of complexity. PriceBeam's cloud platform also delivers results 24/7.
Making Pricing Easy

Our cloud-based platform is very easy to use. All you have to do is define target market and describe the product. We handle all the details of conducting professional market research.
Instant Access

You can access your online account at any point in time, and launch new projects. No need for long waiting periods to get set up. Create, manage and analyze research at your fingertips.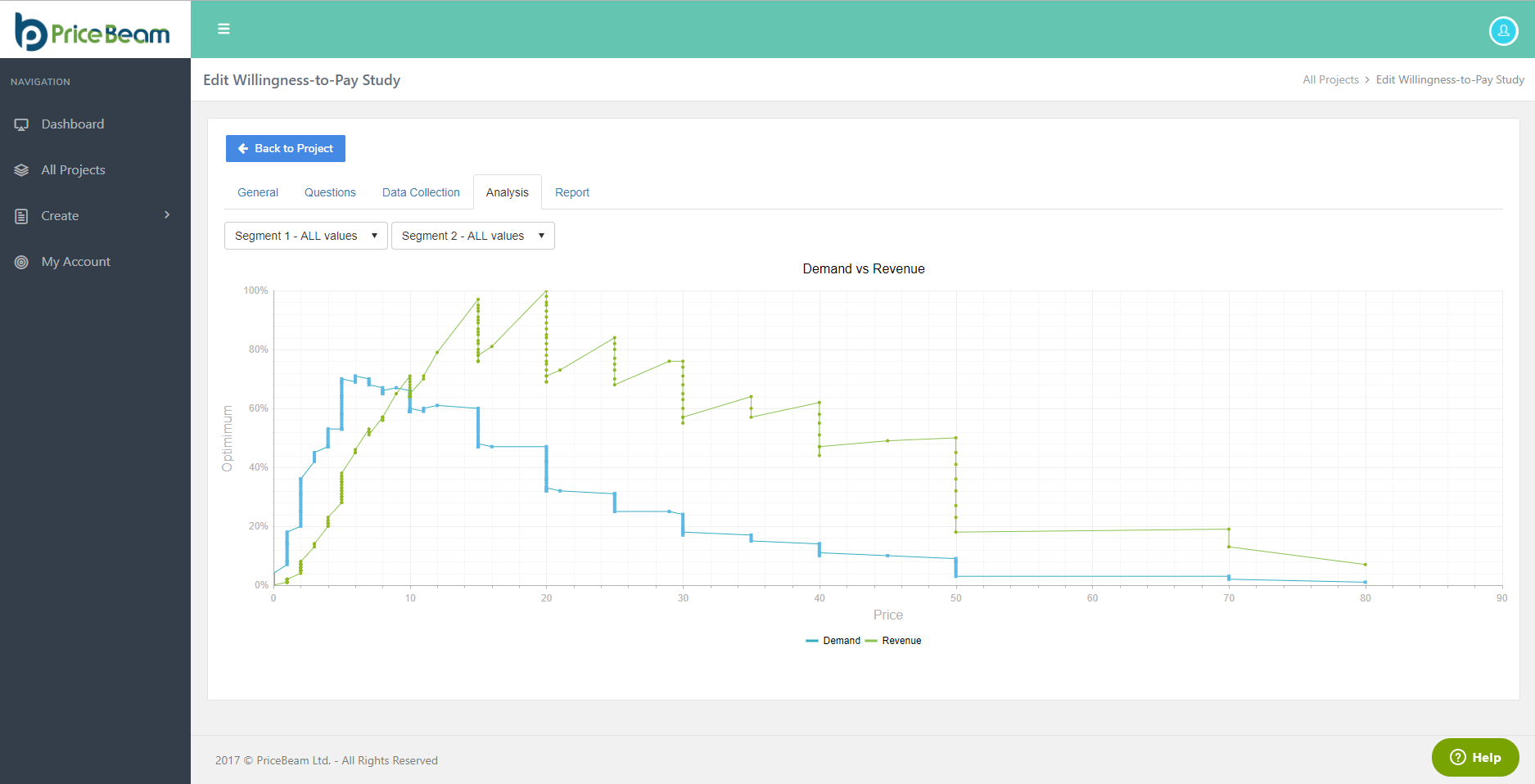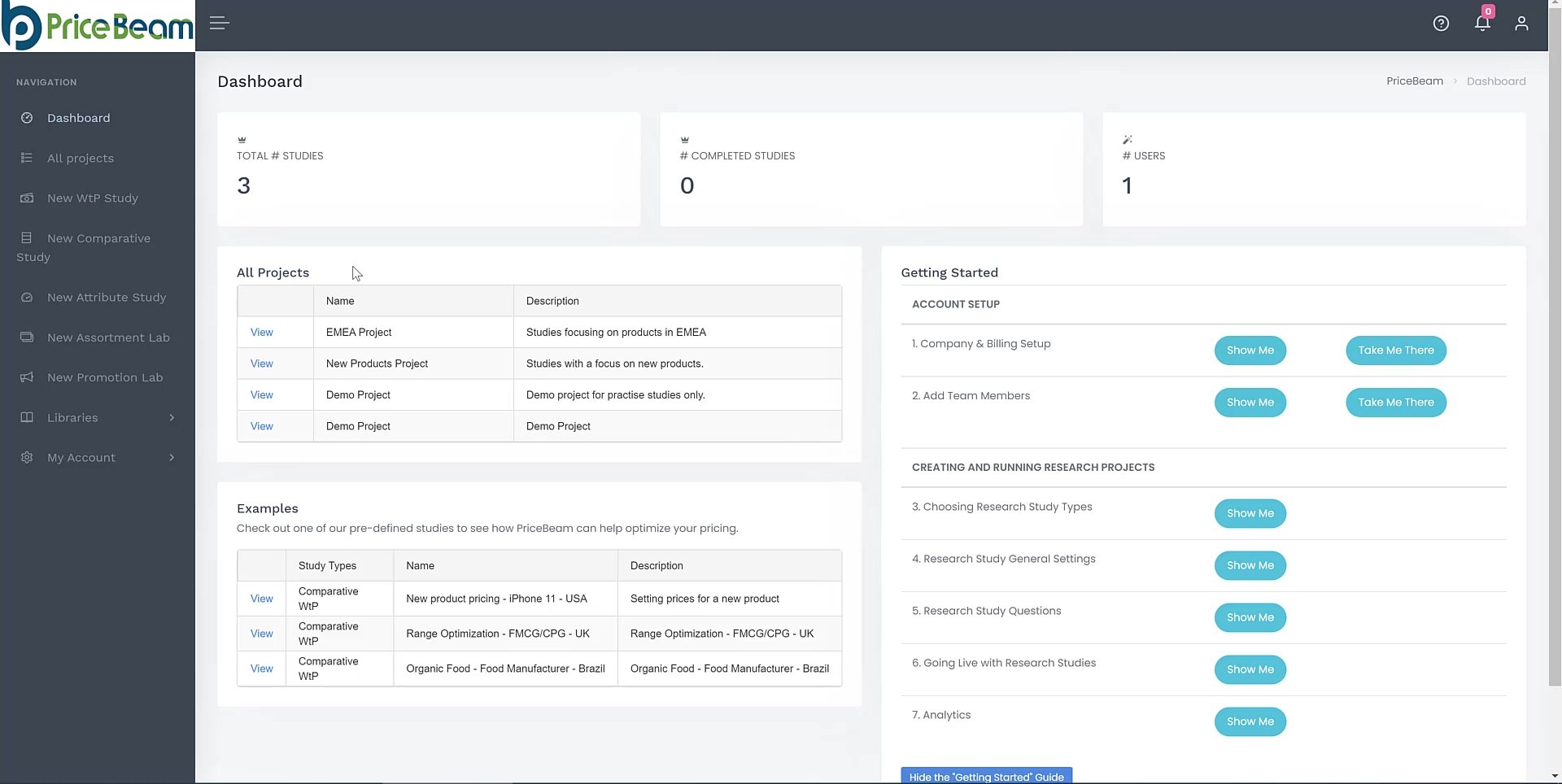 88
% of companies get prices wrong
1000
% ROI on Pricebeam projects in the first 3 months
10
% Increase in net profit from 1% price improvement
Our Market Insights Solutions
PriceBeam solutions can solve different types of pricing challenges.
Let's get you started
Book a call with one of our experts and see how we can help your brand.
PriceBeam Resources
Check out our latest webinars and guides.